Coaching – Running Workx LLC
COACHING OLDER RUNNERS –
BEGINNER TO EXPERIENCED MARATHONER & ULTRARUNNER
While coaching older runners is my mainstay focus, Running Workx also provides remote online coaching services to a full spectrum of age groups and ability levels, from youth to post-collegiate.
My clients call me Coach Mike and I'm the owner and founder of Running Workx LLC. I am a multi-certified, experienced distance running coach specializing in the training and unique needs associated with the coaching of older runners and those aging runners who may be finding it challenging to maintain or improve their running fitness.
I enjoy coaching and crafting training programs for those runners who are eager to navigate the longer distance and endurance events for the first time.
Remember, when it comes to running and training …

"It's not just about the miles"
Whether you enjoy running mountain trails or hitting the pavement in road races from 5k to the marathon, Running Workx can help you train for success. With a training regimen tailored to your unique needs and ability level, Coach Mike personally guides your training and helps you avoid the many pitfalls and risks associated with distance running.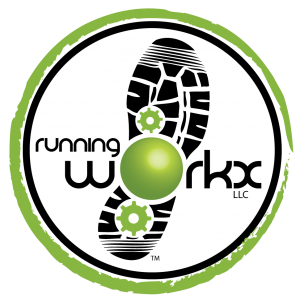 Coach Mike will be there to help you navigate the inevitable challenges you will face with your training; so that you can better focus on your goals and enjoy your running journey.
I have run competitively since 2009, if my high school or college coaches had the same coaching philosophy as Coach Mike, I would probably be a better runner and had less injuries. I told him my goals in running, and Coach Mike constructed a plan to make them happen. His experience in the field truly showed through when he constantly tailored the training plan to fit me and my body's needs. Whether that was an additional "fast" mile or two for fun at the end of a monotonous long run or a complete rest day. My ultimate goal in 2020 was to place first in Disney Princess Half Marathon's Women's Military Division. Which I ended up winning, by over a minute.

I am currently competing with Fort Bragg's Army Ten Miler Team, which is in no small part to Coach Mike, who helped me build a solid base in order to even be competitive enough for a slot on their team.

I cannot speak highly enough of his professionalism and his character. Coach Mike truly cares for his athletes and makes their goals, his goals. I am glad he's on my team.
| | |
| --- | --- |
| Thank you Coach Mike for your outstanding coaching. Coach Mike has been coaching me for my running for nearly a year and a half now. Living in China and starting to run at a "not very young age", I felt very isolated and needed help, especially since I had previously injured myself. Online coaching with Coach Mike is extremely effective, he supports me with great wisdom and kindness. He plans my runs, gives advice, always answers my questions and provides invaluable encouragement and support. I would not be where I am today with my running and would probably even have given up running if I didn't have Coach Mike. | |
I had the fortunate opportunity to meet Mike through a local running club, and we became running partners. During runs I learned of Mike's coaching business, his experiences coaching local High School Cross Country and Track teams, and became familiar of some of the successes of his clients and athletes. Mike never recruited business, this was all part of the normal conversation between friends. I was impressed and curious with his ability and success in training and motivating clients from around the world via collaboration and technology, given the distances preventing physical interaction. When I was selected to run the NY Marathon in 2018 via lottery, I decided that I needed to get more serious and up my training for the event, given that I'm basically a casual runner. Seeking advice, I shared my goals, schedule limitations, and concerns with Mike and based on his feedback asked if he would be willing to train me for the NY Marathon. In addition to run training, I was teaching indoor cycle classes at a local gym 5 times per week, and working my full time job as well. It took a toll on both my training time, and physical energy and endurance. Mike was able to design a training plan that sucessfully incorporated my classes into my run training. While local, we did the majority of correspondence virtually, and he tracked my runs and progress through Strava and other applications he incorporates into his training plan. We spoke or texted several times a week where he would make recommendations, modify training plans where necessary, and help to keep me motivated. In addition to run training, he also provided guidance on cross-training opportunities, and nutrition planning. In the end, working with Mike helped me shave +45 minutes off recent marathon times. Mike is one of the most honest and genuine people I have the pleasure of working with. He has years of experience in running and coaching, and his program worked extremely well for my training needs. I highly recommend talking to Mike about your goals, objectives, and your commitments to training, and hopefully proceeding to work with him on setting up a program for your needs and utilizing his effective coaching skills.
"Running Workx and Coach Mike took me from over trained and tired, to trained properly and fast. For us older folk, Coach Mike has the right ingredients to make us great!"
Coach Mike, thank you for training us to go from zero (couch potatoes) to 5k! We credit our enjoyment and our ability to succeed to your awesome training techniques. Yesterday we completed our 5K with good timing after only eight weeks of training. Your eight week program was challenging, yet so enjoyable. Richard never thought after two knee surgeries that he would ever run again, yet now, thanks to your expertise, we have the confidence and strength to move on to a 10K! We are especially grateful that you're coaching taught us how to prevent injuries! We look forward to training with you again in the spring! Thanks again coach Mike!
Yesterday was the culmination of my 8-week training plan with Coach Mike. I was never a runner, but I was looking for an activity to help me in my efforts to lose weight and become healthier. Mike supported me through the whole process by believing in me, teaching me, and pushing me. He communicates with his clients and makes the experience unique. His training plans are focused and effective in achieving realistic goals. I learned a lot from Mike and am now able to apply the lessons he has given me to continue running. Thank you Mike for your dedication and commitment in providing me skills and confidence for my first 5K fun run.
Thank you for all the positive work you have done. The athletes and program are far better because of your efforts.
Coach Mike, Thank you for coaching me in Cross Country and for helping me improve so much and for all your encouragement while we were training. I had a great season this year.